This article is from one of my favorite doctors, Dr. Mercola, "super-spreader of truth" in many realms. He is in the battle and on the front lines of defending free speech and provides exceptional value to his customers. Google has and still is violating our Privacy Freedoms in many ways. Google's tracking you. Here is just a little bit on Location Tracking.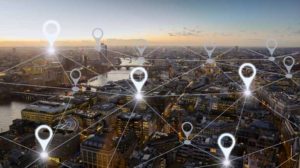 "If you've ever felt like Google's watching you, it's because they, quite literally, are. "The truth is that contrary to Google's representations it continues to systematically surveil customers and profit from customer data," Karl A. Racine, the attorney general for the District of Columbia, said in a statement in The New York Times January 24, 2022"
Four attorneys general have sued Google for its deceptive practices in collecting location data from the public

The separate lawsuits allege that Google continued to track location data of its users even after they had disabled location tracking

Google's misleading claims to users regarding privacy protections available in their account settings have been ongoing since at least 2014

The attorney general for the District of Columbia launched an investigation into Google after a 2018 AP News report revealed Google was tracking people's movements even when they'd opted out of such tracking

The suits allege that Google's products are designed to pressure users to allow location tracking "inadvertently or out of frustration," in violation of state consumer protection laws
So…WHAT TO DO? JOIN THE PRIVACY REVOLUTION
It's an imperative time to de-Centralize, to de-Google, and take back your Privacy Freedoms.