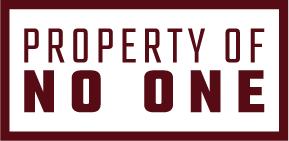 Degoogled Phones for Sale
Latest PRIVACY Products
DeGoogled Phones & Accessories
Privacy Problems
We Must Understand the Problem, to Fix the Problem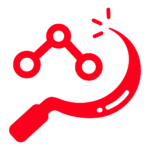 Your Pictures, conversations, private emails, texts, calls, & video chats are All being logged & analyzed. What you can see & do on your phone, so can they.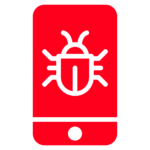 Even If location toggle is turned off, your location is still known & tracked. your political views, your beliefs, your doctor, your shopping habits, & your vac status... can all be determined.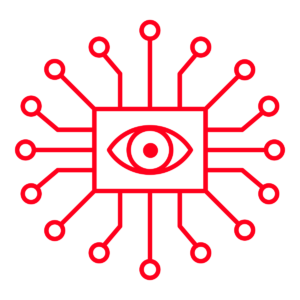 Google has your device fingerprint & tracks you through internet site to site, APPs downloads & usage. you may have nothing to hide, but the more disturbing question is, who might get their hands on your data?
MAIN PROBLEMS
-> Your phone is a SURVEILLANCE DEVICE.
-> You have little to NO CONTROL of the data mining & spying.
->Your IDENTITY is connected to every action on your phone.
The Power of Degoogling Your Phone:
Disconnect YOU (Your Identity) From Your Phone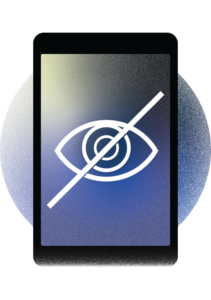 Wipe the phone clean of Google spyware.
Remove anything that can control your phone.
YOU Get COMPLETE CONTROL.
YOUR DATA IS YOUR PROPERTY.
Load new Private & Secure Operating System
Graphene OS, Lineage OS, e/OS/.
Disconnect YOU from YOUR PHONE.
Sever YOUR IDENTITY from the DEVICE.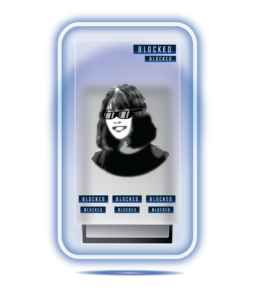 NO Google Login or Account Required
NO Google Device I.D. fingerprinting
NO Google Voice Recognition
NO 24/7 Location Tracking
NO Google App Tracking
NO Bluetooth Spying
Privacy Phone Videos
Want to Know the What, Why & How of Privacy Phones?
Check out our Degoogled Phone Vids!
If videos will not play, please click one of the Social Links
OUR HAPPY PRIVATEERS
Join the Privacy Revolution
If you're thinking about throwing off the shackles of big tech- here is your place to start! After wanting to moving away from my iphone for over a year (and the mile long list of invasive...dare I say sinister, practices that come with it). I was delighted to find Get Privacy Freedom. They are honest and helpful people who truly care about security, open source projects and your privacy!
OK people.. Drop what your doing right now and order one of these phones!!!!! They are amazing. Why would you continue to pay outrageous prices for a phone that can take over your life? Big tech has every single bit of your information, where you go, what you purchase and where, and every personal contact of yours! I wish I would have known about these guys years ago. Since I've purchased my degoogled phone, years of me stressing out has been taken away. And thank God for the customer service!! I am still shocked at the attention to details and how much they care about my privacy and freedoms!!! I asked many questions, bothered them, needed help and it was like they were right here with me. I've not found that online anywhere. Thanks getprivacy guys!!!! You rock!!!
I recommend these phones and Operating systems to everyone in the world! Down with the listening, watching, intrusive crap of the big tech! I've checked other sellers and not one of them can compare! I have bought multiple phones for myself and family to be safe, and I definitely will be purchasing more! Fast, safe shipping and arrived better than I expected. These are a must have for your families! Thanks again guys!! A++++++++
Got the pixel 3 xl, very big phone. It's in great shape, no scratches or cracks. The graphene OS was loaded and plenty of apps to get started. The only issue I had was learning to operate an android after only using iPhone. Customer service has been great with all of my questions answered. I recommend this site to anyone that will listen.
Love these guy's phones and service! Phone was mint condition and the OS is pretty user-friendly. Best prices I have seen and always answered my MANY questions with speed and courtesy. Appreciate you guys...
I totally agree with tommy's comments!
I have bought 4 phones now. 2 pixel 4's and 2 samsungs. Products are better than I thought. I sleep better knowing my phone is not collecting info. Took me a couple days to get use to new operating system, now i'm flying. I would not hesitate to buy another product from this company.
Everything was as advertised. The phone works great, and I have my privacy back! Highly recommended!
Customer service and support have been off the chart! I had a small glitch that support worked with me for a week to get it resolved. Follow up has been tremendous with a definite personal focus on your satisfaction and not just a survey for points.

The phone was represented as 'grade B' and may have slight scratches. In all actuality, it was nearly mint. If I turned it the right angle in the right light, I could maybe see 3 light scratches.
keyyy so .. after half year usin heavly my pixel 6 with ameyzin GrapheneOs, simple that is da best think i could do for mymyself , to just get rid off Bullshit on other Androids systems. Phone turbo device , secure , switchs for camera and micro ... love it. Graphene is best system ever for a smartphone , but hold on ! Reviews of them u can find everywhere but not evrywhere you will find this quality of customer servive and care. I love spending my Arrr's for this kind of protecting me toys but what i love the most, is big pleasure to met and deal with Jonny and his passion and profesionalizm , good vibe after all is fact,that somewhere there on other side of the pound, there is the guy Who Knows How to make a shit Done! GET PRIVACY FREEDOM .... is the way to GO! Don't waste your time, just get this phone and start usein it properly, you couldn't find better place for it !
Please note that we are missing A LOT of reviews from when we switched from WIX website to WordPress. 
What is Best deGoogled Phone to use with Graphene OS? 1st: Know that Graphene OS only works on the Google Pixels. 2nd: The newest Pixels
Read More »
How Are Your Phone & Computer Spying on YOU? Are YOU safe? Is your MONEY safe? Your CRYPTO? Your GOLD? Your PASSWORDS? Your PHOTOS? Is
Read More »
Want to Know More about deGoogled Phone Operating Systems? What is the Easiest To Use deGoogled Phone? What is the Most Privacy Friendly Smartphone? Which
Read More »
yes, we gladly crypto, silver, etc
via cryptocurrencycheckout.com [5% Discount!]